The following shows a scenario that either is a sign that TABLES CAN TURN AROUND AGAINST a person for their actions or there's a SMELLY FISH in the house – you decide and let us know if there's a more appropriate title for this following scenario below – YOU DECIDE:
Here, you have a Traffic Conference between 2 groups, one which is called Team Schilling, and one which is Team Schwartz, which has Rick Schwartz & Lonnie Borck.
Then when Lonnie Borck passed away…:
The "Lonnie Borck Memorial Award" was given to David Weslow, attorney of Wiley Rein.
Secondly, in an interview on Domain Sherpa with Michael Cyger & Rick Schwartz, that Interview was sponsored by 3 people/groups. One of those people was David Weslow, who sponsored the Interview between Michael Cyger & Rick Shwartz (see: https://www.domainsherpa.com/rick-schwartz-domainking-interview).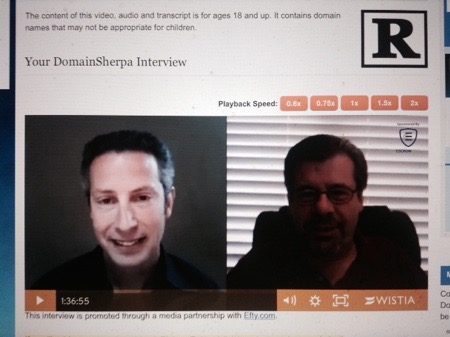 Thirdly, in an article on OnlineDomain.com, it's about the case David Weslow took on against Scratch.org, representing the wrong side, and in the comments section, Rick Shwartz calls David Weslow "a big loser". – (see: https://onlinedomain.com/2019/06/12/domain-name-news/if-you-received-a-subpoena-from-enom-you-are-not-alone/#comment-368587)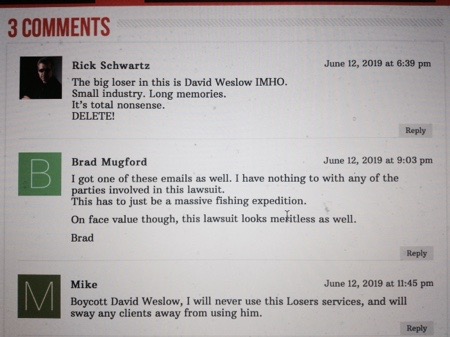 QUESTION NOW: WHICH OF THIS IS MOST EXCITING TO YOU TO UNDERSTAND AND ARE YOU ABLE TO PUT THE LOGIC AND MAKE SENSE OUT OF THIS ENTIRE MATTER?